Dylan + Nina
Since I officially launched my business at the beginning of the year, I wanted to plan out a styled shoot in honor of that. Something were I could have full control over the models, the outfits, the location, the hair/makeup – everything; to showcase my photography style. I am SO excited with how the session turned out. Back in January we had one of our first snowfalls for Winter of 2012. I've always wanted to do a shoot in the snow, and I've been planning to do a couple session with one of my good friends nina and (her boyfriend) Dylan for awhile now. I jump at any chance I can get to photograph nina. (You might have seen the last session I did with her over the summer, here).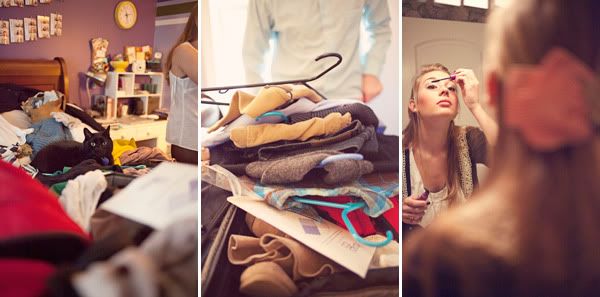 Nina and Dylan came over to my house with bags filled with different shirts, tanks, pants, dresses, skirts, cardigans, belts, bow ties, shoes.. lots of shoes. It was so much fun. My ENTIRE room looked like it was a closet. :) I did Ninas here and make-up. For inspiration for the entire shoot I went off of a lot of Anthropology and Urban Outfitters ads. (And random awesome things I found on Pinterist- HA!).
For the session we headed into downtown Lititz. Since Nina, Dylan and I all graduated together from our high school in Lititz, we were really familiar with some great spots. They were both such awesome sports, doing whatever I asked them to do in the FREEZING weather. Dylan and Nina both attend Grove City College, and have been together ever since our Senior year in high school. They are the couple that in high school, everyone knew they always liked each other and that they'd end up together. Dylan and Nina were both at the top of our class in athletics, (basketball, track and soccer). It's the typical high school sweetheart story every girl wishes for. And it's been so amazing to be able to witness. :) I've never seen a pair better for one another. Nina and Dylan, thanks so much for letting me use your good looks, and for being two of my closest and oldest friends. You guys rock. :) Here are the images! I'm so happy to finally be sharing them with you all.
Any thoughts?! I love your feedback.
M.N.